UV Air & Surface disinfection
Equipment intended for air and surface disinfection. SITAIR Series.
---
Which units you can use for this application: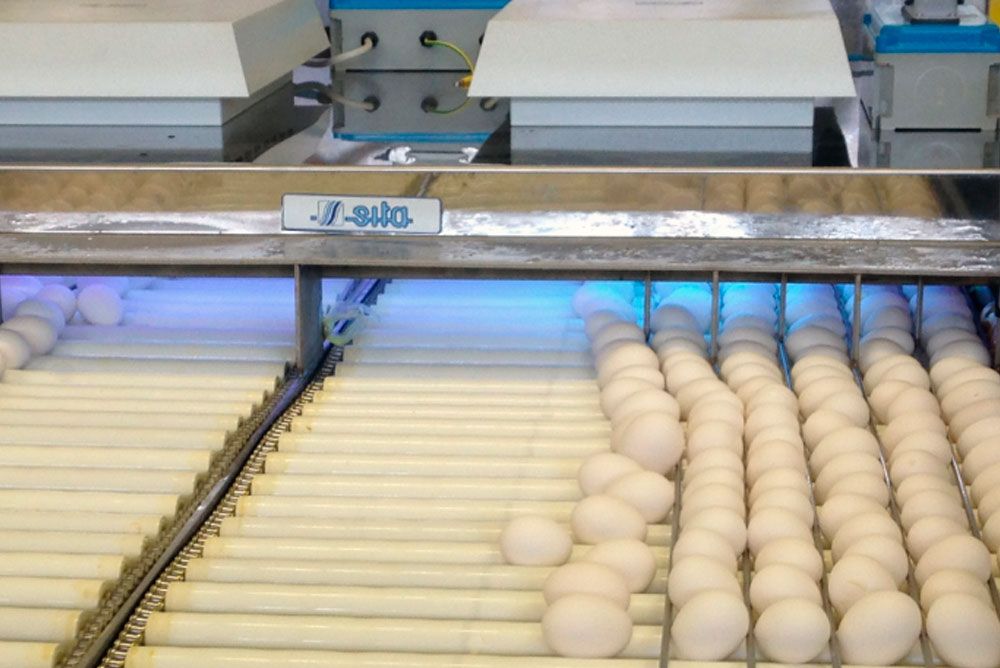 Air Disinfection
During the experiences carried out on air/environment treatment in the food industry, SITA had the opportunity to test the effectiveness of some newly produced UV systems in order to improve the shelf life of the products.
The case study at hand concerns the application of a Sitair UV 1/40S model ceiling-mounted UV system, installed, in a cold storage room for meat and sausage products.
The SITAIR UV 1/40S systems are made up of stainless steel ceiling lights (coated with an anodized aluminium surface with high reflective power) and the ultraviolet lamps are of the "shatterproof" type, that is, fitted with a special coating that ensures the absence of dispersion of fragments in case of accidental breakage of the quartz constituting the lamps themselves.
These systems find application in surface, environmental and food disinfection treatments. The percentage of direct/indirect UV irradiation can be changed according to the application thanks to the orientation of an adjustable reflector.
OPERATIONAL MODALITIES OF THE TEST
Salumificio Minetto of Genoa is the a is the producer of fresh sausages with which SITA collaborated to field test the UV device. The tests were carried out on two types of meat: skinned bacon and boneless shoulder. The SITAIR UV1/40 system was placed in a ventilated cold room containing several pieces of meat undergoing the test. The treatment was carried out by taking advantage of air circulation forced by the air conditioner fan, which, irradiated by UV light, is decontaminated before it comes into contact with the meat itself. The tests were conducted following two phases: first, some samples left to age naturally (without the SITAIR system) for 11 days were monitored; subsequently, other samples were subjected to UV treatment consisting of lamp ignition cycles of 5 hours per day for a total duration of 11 days.
RESULTS OBTAINED
The samples subjected to testing were analysed on two fronts: organoleptic and analytical.
From the organoleptic point of view, the parts without any treatment appeared, after 11 days, with altered colour, with an obvious odorous component and very slimy to the touch. The parts subjected to UV irradiation appeared, after 11 days, odourless, drier and with the surface much less gelatinous.
Comparison of analytical tests performed by an accredited laboratory showed a substantial difference in the microbial content of the meat, depending on whether the same was produced from meat subjected to UV irradiation or not.
CONCLUSIONS
The results obtained showed an improved shelf-life of the product subjected to UV irradiation.
The use of a SITAIR UV 1/40S system in ventilated cold storage can ensure good shelf-life of raw material as storage time increases, a parameter of great importance for the processing and marketing of fresh sausages and processed products generally.